Restoring the Dickens Mosaics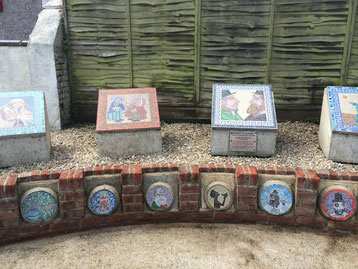 We noticed that the Dickens Mosaics, on St Peter's Road, created by artist Martin Cheek and pupils from Upton School in 2010,  were looking a little tired.
Town Team volunteers got together for a major clean and tidy, with support from the school once again and bringing Martin Cheek back for a full restoration, to  give them a new lease of life.
The project was completed in June 2015.  You can see lots more pictures, taken before, during and after the work, on the Gallery page.