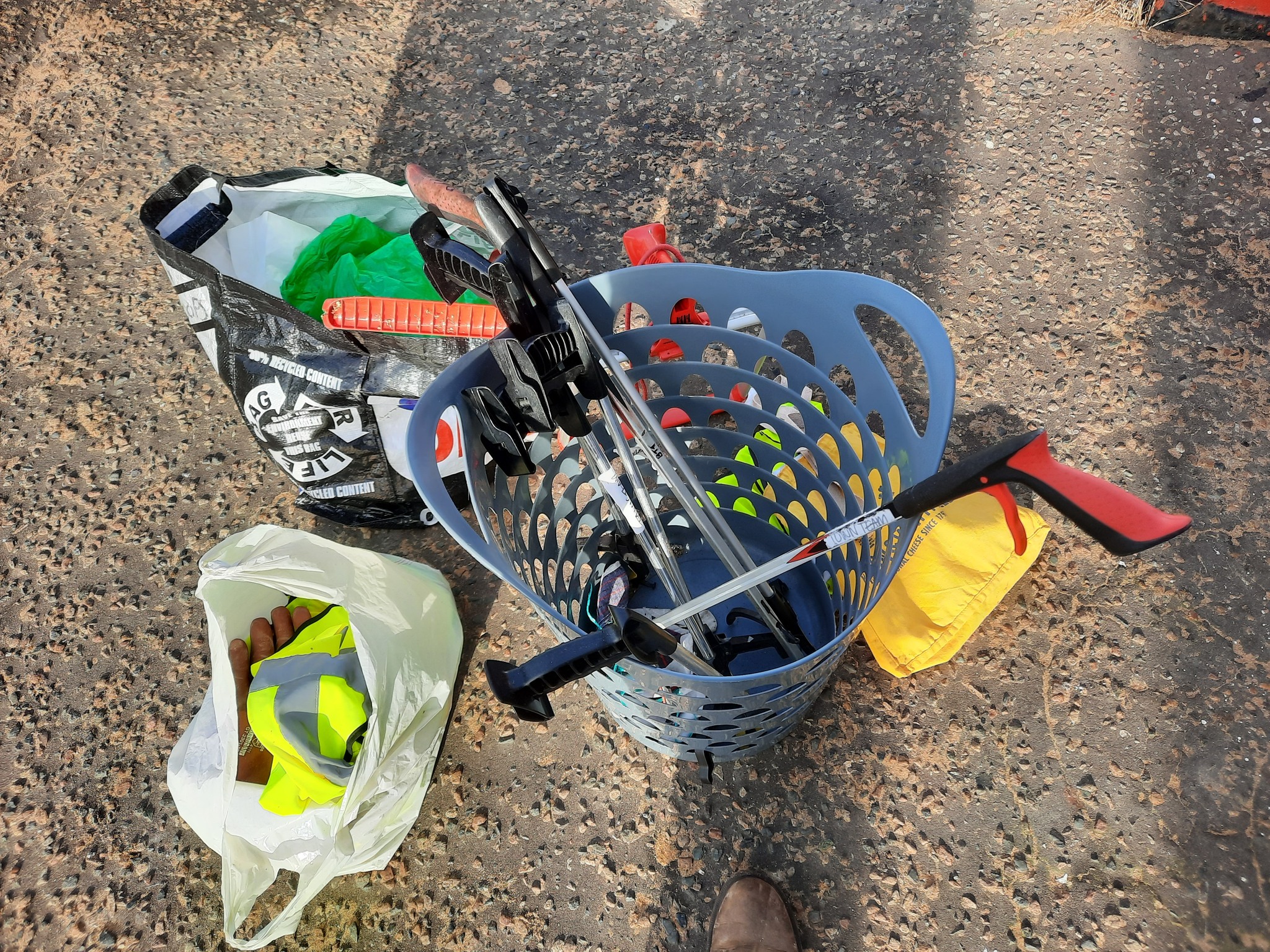 We organise and oversee community litterpicks, mostly over the winter.
We are fortunate to have a lot of equipment and regularly lend our 'kit' of pickers and hoops to local groups who want to make a difference to the areas close to where they live or work.
If you'd like to chat to us about that, please email info@broadstairstownteam.org.uk and title your mail 'Litterpicking kit'
We have assorted Litterpicks planned for this year.
Confirmed dates so far are :
- Friday 28th Jan. - Viking Bay - meet outside the Look Out on the Jetty @ 10.00
- Friday 11th Feb - Memorial Rec.( by the station) Meet by the gates @ 10.00
- Saturday 5th March - Victoria Gardens. Meet by The Bandstand @ 10.00
 Upcoming picks :
- Friday 1st April - St. Peter's Road Car Park 10.00 am
- Saturday, 23rd April - Viking Bay meet on the Jetty @ 10.00 am

- Sat 7th May - Viking Bay  meet outside the Look Out on the Jetty @ 10.00
We provide litterpickers, hoops and bags, but request that you bring your own gloves.
We have a Code of Conduct which all new volunteers need to read, understand and sign, so you know what to expect from us and we from you, and we keep you covered by our insurance.